Nikoletta Polydorou (PhD)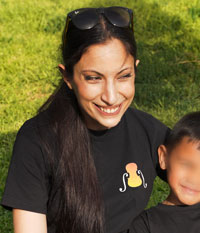 Co-Founder & Executive Director
Nikoletta Polydorou is a Choir Conductor with a PhD in Music Education. Upon her return in Cyprus, she works as a Scientific Collaborator at European University Cyprus. She has also been the Director of the Music program at the Foundation of Cultural Creativity for Children and Youth in Larnaca (2011-2016).
Since 2011, Nikoletta is the Music Instructor of Faneromeni schools within the "Project for the Confrontation of School Failure and Functional Illiteracy in Education Priority Zones (ZEP)". Through these years, she has established a good relationship with the Faneromeni community. She has the general supervision of Sistema Cyprus.
Myria Kkali (PhD)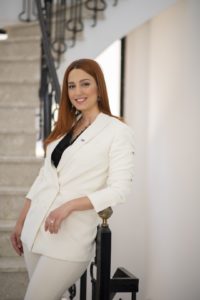 Co-Founder & Communication and Management Officer
Myria is a young academic with a PhD in Marketing. Myria is the Academic Director of the Cyprus Institute of Marketing where she monitors academic curriculum as well as teaching quality levels. She is a lecturer in marketing, behavioural studies, global marketing as well as social marketing. Myria's work experience in industry include media sales and customer relations. Myria's business knowledge skills and links to the Cypriot business sector as well as her knowledge of social marketing are utilised in Sistema Cyprus in the efforts to acquire funds from the private sector, identifying stakeholders and the way in which they impact targets and goals set by Sistema Cyprus.
Apart from fund sourcing, Myria's responsibilities include communications, PR and social marketing to ensure exposure of Sistema's theory of change.
Petros  Stylianou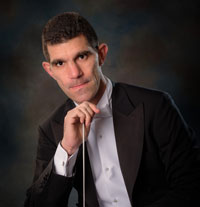 Co-Founder & Artistic Advisor
Petros Stylianou studied Symphonic and Operatic Conducting at the St. Petersburg Rimsky-Korsakov State Conservatory. Petros collaborated with various symphony orchestras in Russia, Germany, Greece and Cyprus, such as the Symphony Orchestra of Opera and Ballet Theatre of St. Petersburg State Conservatory, St Petersburg Youth Symphony Orchestra and the Greek Radio National Symphony Orchestra. He had his debut with the Cyprus Symphony Orchestra in November 2016. Petros worked also as an Assistant Conductor at the Cyprus Youth Symphony Orchestra in various Symphonic and Operatic productions.
Petros has served as the Artistic Director of Sistema Cyprus between 2019-2020, before moving on to the position of Artistic Director of The Music Talent Development Programme (MTDP) at the University of Cyprus. He is now serving as the Artistic Advisor of Sistema Cyprus. 
Santiago Ossa Alzate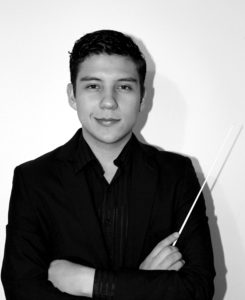 Artistic Director and Conductor
Santiago Ossa Alzate is a young Colombian conductor who studied at EAFIT University, his first steps in music was when he started in "La Red de Escuelas de Múisca de Medellín" There he has acquired the talent and love for music which has allowed him to travel in different countries such as, Peru, Uruguay, Venezuela, Spain, conducting and playing with different groups which stand out, Orquesta Sinfónica Juvenil Amadeus, Orquesta Sinfónica de Antioquia, Orquesta Sinfónica de Caldas, Orquesta Sinfónica EAFIT, Camerata Antonio Soler and Orquesta Juvenil SODRE among other ensembles.
In 2019, he moved to Madrid, Spain, where he joined the "Fundación Acción Social por la Música" by teaching, conducting and volunteering.
Santiago has accepted the position of Artistic Director of Sistema Cyprus in September 2019 and has since resumed his duties in his new role. His responsibilities in Sistema Cyprus focus on the artistic supervision of the education aspect, rehearsals with the Orchestra, chamber groups, sectionals, working with soloists and choir and conduct general stage rehearsals and performances.  
Maria Kramvi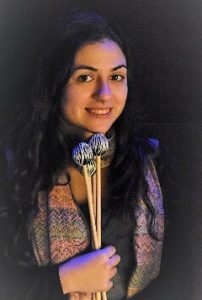 Programme Coordinator, Larnaca Nucleo
Maria Kramvi is a percussionist with a BMus degree from City University of London and holder of a Master degree from Trinity Laban Conservatoire of Music and Dance – MA in Performance and Education.
Maria did her first steps in orchestras with Cyprus Symphony Youth Orchestra at early age and until today she has been performed with various orchestras in Cyprus and overseas. Also her passion for education and social inclusion led her to a series of trainings in Greece and UK in order to become a World Voice Master Trainer, qualified by British Council. She also received training by the Musicians Without Borders. 
At Sistema Cyprus, Maria is the Programme Coordinator of Larnaca Nucleo and leader of community music workshops at the shelters of unaccompanied refugee minors in collaboration with Hope for Children.
Marios Antoniou, PhD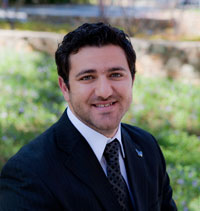 Grants and Educational Programmes Officer 
Marios is a teacher, a scholar and an activist who believes that access to good education contributes to the reduction of poverty, the increase of opportunity for a better quality of life and the strengthening of a civil society that lays the foundation for the creation of peaceful democracies. He finds inspiration in the beauty of cultural diversity and teaches about the necessity of openness to cultural understanding and the promotion of inter-culturalism. He earned his Ph.D. in Education from The University of North Carolina at Chapel Hill and has previously worked as a Research Associate at the Open University of Cyprus, as the Director of Grants and Educational Programs at Teachers2Teachers-International and taught at UNC's Curriculum in Global Studies.
At Sistema Cyprus, Marios contributes to the program's pedagogical design, assesses its impact, takes a lead on grant proposal writing and has fun.